L-1 unveils new access control reader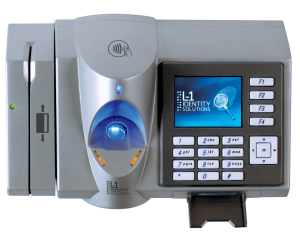 L-1 Identity Solutions, a developer of biometric solutions, has unveiled a new biometric device designed to serve as a reader for an access control unit that can withstand extreme weather conditions.
These devices, called 4G PIV-TWIC Station Extreme, are specifically intended for use in governmental applications such as military bases and government facilities and commercial applications such as warehouses and authorized access buildings.
The 4G PIV-TWIC Station Extremes are reportedly resistant to temperatures as low as -13 degrees Fahrenheit and as high as 158 degrees Fahrenheit as well as being resistant to all sorts of other adverse weather conditions such as severe downpours, ice and snow. L-1 is showcasing their new devices at two biometrics conferences concurrently, the Biometrics Consortium Conference in Tampa, Fla. and the ASIS International Conference in Anaheim, Calif.