la Caixa plans for major contactless roll out in Barcelona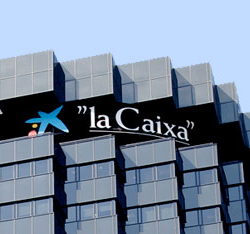 la Caixa and Visa Europe have begun rolling out their contactless payment system in Barcelona. The bank is set to make all cards and point-of-sale across Barcelona contactless, requiring the distribution of 1 million cards and more than 15,000 new POS terminals.
The first cards are expected to go into circulation as early as January, together with the new contactless POS and ATMs. The aim is to have at least one contactless ATM at every Barcelona branch before the end of 2012.
The project is set to be available to 50% of la Caixa customers in Barcelona over the first two months, and completed over the second quarter of 2012. The technology will also accept use by NFC-ready mobile phones, enabling la Caixa to process mobile payments across Barcelona.
la Caixa and Visa Europe recently worked together with Telefónica on a mobile payment trial in the Barcelona town of Sitges. More than 1,500 users and 500 businesses took part in this NFC pilot project. The system was well received, so much that the project's backers decided to leave the NFC infrastructure in place indefinitely for shops and customers.
The contactless system in Barcelona will be fully compatible with other cards and contactless payment devices issued by other banks, both domestic and international.