Lackland Air Force Base increases inventory efficiency with RFID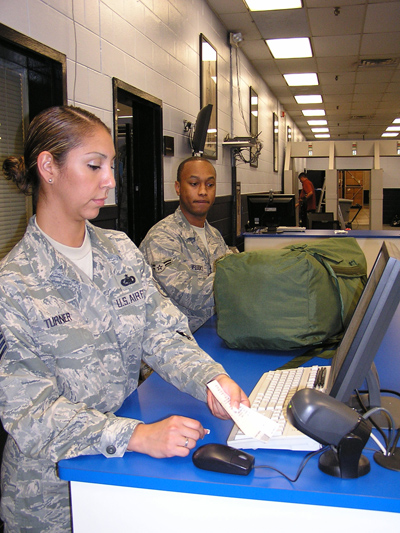 The Defense Supply Center Philadelphia (DSCP) Clothing & Textiles Supply Chain implemented an RFID monitoring system at Lackland Air Force Base to increase the speed of inventory and supply assurance tasks.
A passive RFID chip is affixed to each item of inventory, which signals a stationary or mobile sensor feeding into the accounting system. The former time-consuming, labor intensive and error-prone manual effort of recruits to count and list each item issued to them is eliminated.
The technology will enable U.S. Services to ensure each recruit walks away fully-supplied, with every required item in the size needed for the rigorous training ahead.
Clothing & Textiles followed up the initial Lackland technology installation by linking components of the entire supply chain. Now, item supply and tracking to support initial recruit training are automated from manufacturer through the Defense Logistics Agency warehousing partners to the Lackland customer location.
The weekly volume at the Air Force's Recruit Training Center at Lackland often exceeds 250,000 items. Now, with the aid of RFID Lackland has been able to cut their time down from about four hours to less than an hour. Days are saved each month in automation of periodic inventories as well.