Lumidigm extends solution to Windows OS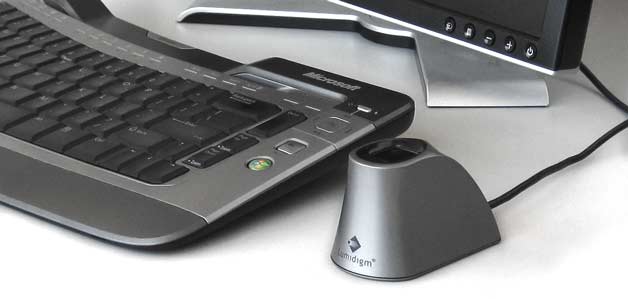 Lumidigm has announced it has ported its Mariner line of multispectral fingerprint readers to be compatible with computers running on Microsoft's Windows operating system.
Beyond the multispectral aspect of the sensors, which is capable of reading subsurface aspects of a fingerprint for more accurate authentication and functionality in otherwise poor environments, Lumidigm is touting the reader's durability and reliability pushing it as a perfect solution for a large number of industries including construction, health care and heavy industry.
In addition to being sold as a standalone reader, the Mariner readers are also being sold as an original equipment manufacturer package for easier integration into keyboards, kiosks and handheld devices.
The Lumidigm Mariner M311 (pictured above) is available now.