M2SYS, ABT deliver biometric time and attendance systems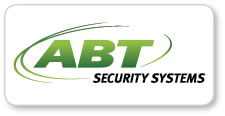 M2SYS Technology has announced a partnership with ABT Security Systems to change employee workforce management through the use of biometric time and attendance technologies.
The goal of the partnership will be to get rid of fraudulent and wasteful employee behavior as well as to bolster audit trails. In addition to introducing biometric time and attendance software, the initiative will provide identity management software to ABT Security's retail, hospitality and medical vendors.
ABT Security Systems operates as part of ABT Group, one of the largest point of sale suppliers in Australia. ABT's partnership with M2SYS will feature M2SYS' RightPunch PC-based time and attendance system, Enterprise Biometrics Suite (EBS)– a biometric single sign-on software solution—as well as a host of other biometric enterprise products.
M2SYS Technology provides biometric software solutions to a customer base spanning over 97 countries worldwide.
ABT Security Systems services the country of Australia providing integrated security systems for the country's corporate, retail, education, health care, hospitality, warehousing, pharmaceutical, manufacturing and transport sectors.