M2SYS, The Integrated Systems partner for biometrics in the Middle East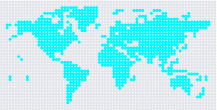 M2SYS Technology and The Integrated Systems LLC (TIS) have teamed up to provide biometric options for TIS' clients in the Middle East.
Based in Dubai, TIS will be able to add biometric access control, time and attendance, health care patient identification and AFIS security to its current product lineup.
TIS anticipates this will help fill the growing demand for biometric technology security products in the Middle East, as more agencies and companies are seeking it out for use in protecting physical and virtual environments. By partnering with M2SYS, TIS will be able to combine its engineers, technicians and site experts with M2SYS' biometric technology know-how.
TIS provides consulting services and security products to government agencies, military, NGOs, businesses and refineries primarily in the United Arab Emirates and the Middle East. It has offices in Dubai, Oman and Abu Dhabi.