Magellan's RFID bling reader for jewelers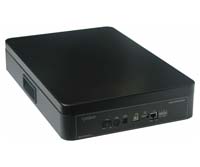 Magellan Technology, the Australian RFID solutions provider, unveiled its new 3D desktop jewelery RFID reader, the M3DR-4330.
The reader brings enhanced 3D read and write functionalities that enable the capturing of tags in any orientation – placed vertically or horizontally in diamond boxes, on the bottom of gem display boxes or on rings in rings trays.
As with all of Magellan's readers, the M3DR-4330 has a Linux based operating system, which can be integrated with a Windows Operating System environment via USB or Ethernet interfaces. The reader uses the communication protocol specified in the ISO/IEC Standard, 18000-3 Mode 2.
The reader is fully shielded, permitting installation on metal tables or showcases. It features a large read area that can capture more than 750 tags in less than five seconds. The reader can is designed so that it will only read and write to tags on top of the reader, eliminating accidental reading or encoding other nearby tags.
Combined with Magellan's PJM Diamond Soft software, it enables jewelers to rapidly and accurately count and track the movement of valuable supplies. The data can then be exported in an excel sheet format for standalone use or for importing into stock management systems.
The M3DR-4330 supports a wide variety of different sizes of StackTag and ItemTag labels, enabling a wider range of jewelery items to be tagged and read.