Malta starts issuing EAC passports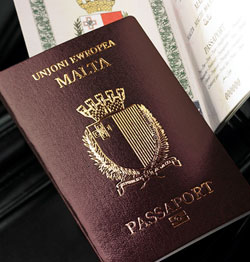 De La Rue Identity Systems announced that Malta's upgraded e-passport system with Extended Access Control (EAC) capability has gone live. This new solution delivers a higher level of security and access control, in accordance with the EU regulation for all Schengen Member States, for the addition of a second biometric – two fingerprints – to the data already stored on the chip.
Fully integrated with Malta's existing National Identity Management System (NIDMS), EAC capability is being launched initially in Malta and Gozo and will be rolled out across all embassy sites by the end of the year.
The e-passport application and issuance process continues to use De La Rue's sophisticated MIDIS software for enrollment, book personalization, quality assurance and issuance.
EAC protects the e-passport's sensitive second biometric via a process of authentication and by only granting access to authorized passport readers. It is this PKI foundation that enables e-passports to be read solely at immigration control stations, making it even more difficult for criminals who seek access to the data for purposes of counterfeit or fraud.