MasterCard, Everything Everywhere partner for NFC payments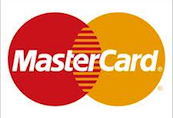 MasterCard has formed a five-year partnership with mobile operator Everything Everywhere to provide mobile payments solutions for 27 million mobile subscribers in the UK.
According to MasterCard, one of the first products out the partnership will be a co-branded, pre-paid solution for mobile devices that will enable customers to make NFC payments at more than 100,000 UK retailers.
Over the course of the partnership, MasterCard and Everything Everywhere will look to expand into other areas, including person-to-person money transfers, loyalty rewards and a unified digital payment service that enables consumers to pay in-store, online or using their mobile device.
The two companies will also develop services that allow small business customers to accept payments using mobile devices. More details are set to be announced later this year, according to MasterCard.
MasterCard and Everything Everywhere have already collaborated on Orange QuickTap, the first commercially available NFC-enabled payments service in the UK.
In July, MasterCard announced a similar partnership with Deutsche Telekom to deliver NFC payments to the mobile operator's 93 million customers across Europe.