MasterCard opens PayPass SDK for Android, BlackBerry developers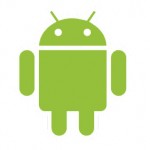 MasterCard unveiled the Mobile MasterCard PayPass User Interface Software Development Kit (UI SDK) for Android and BlackBerry OS 7 mobile operating systems, making it easier for issuers, mobile network operators and third-party developers to create NFC payment applications.
The software is available globally for free and does not require any license, enabling users to access PayPass Tap-and-Go contactless payments directly from their smart phone. Currently, MasterCard has approved more than 70 models as Mobile PayPass compatible devices, and this trend seems to be growing.
The programmer-friendly technology helps application developers to deliver payment applications to consumers, without having to become smart card programming experts.
According to a data compiled by Juniper Research, NFC-enabled phones are expected to be responsible for sales exceeding $75 billion by 2013.