MasterCard, Telefonica brand Latin America m-payments venture 'Wanda'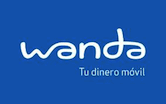 MasterCard and Telefonica have named their mobile payments joint venture in Latin America "Wanda."
According to MasterCard, Wanda was created to lead the development of mobile financial solutions in 12 markets in Latin America, providing mobile payment solutions to the more than 87 million Movistar customers. These mobile payment services will be linked to a mobile wallet or prepaid account that will enable for money transfers, mobile airtime reload, bill payment, NFC-enabled purchases and more.
Mobile Payment Solutions (MPS), with whom Wanda has a global agreement covering the 12 markets where the services will be offered, will be responsible for developing and implementing the mobile wallet technology.
Sergio Regueros, former regional director for Telefonica's mobile business in Mexico and Central America, will serve as the lead executive for Wanda.
Regueros will be joined by MasterCard's Wes Rivel as Wanda's lead executive for finance, Marco Sa as lead executive for technology and operations, Pablo Montesano as lead executive for sales and marketing and Rodolfo Duran as lead executive for strategy.
The company's Latin American operations will be headquartered in Miami.