Mexican growers get some help in tackling Produce Traceability Initiative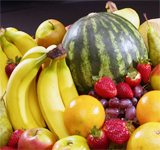 A new program has been established through the HarvestMark de Mexico and AMHPAC (La Asociación Mexicana de Horticultura Protegida A.C.) partnership to help Mexican growers meet the country's goals for food safety and traceability.
With additional support from SAGARPA, Mexico's Ministry of Agriculture, Livestock, Rural Development, Fisheries and Food, the program will grant funding to offset growers' costs of becoming compliant with the Produce Traceability Initiative (PTI).
HarvestMark provides growers and shippers with tools to print PTI compliant case and RPC labels either on-demand or in volume at the packing shed, on a pack-out line, in the field or at a cooler. This item-level traceability increases confidence and allows growers and shippers to respond quickly in case of a food safety event.
Producers can further associate information with a case, such as logos, GPS coordinates, crew ID or pallet ID. Each label is printed with a unique HarvestMark code that can be traced on the Web or scanned with the HarvestMark App for iPhone and Android, enabling instant traceability anywhere in the supply chain.
The initial phase will enable 45 AMHPAC members to meet the requirements of the PTI using HarvestMark PTI solutions.