Military tagging 97% of supplies to Iraq
But DoD's original January 1 deadline came and went. What's happening?
By Peter A. Buxbaum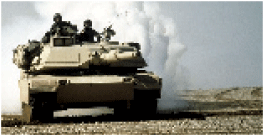 Showing how important the Department of Defense considers its RFID initiative, already 97% of the supply pallets currently sent to forces in Iraq are being shipped with RFID tags.
As for the rest of the mandate, getting the DoD's RFID program up and running is reminiscent one of the clichés of military life. "Hurry up and wait."
Last year, DoD announced it was deadly serious about making a Jan. 1, 2005, RFID mandate real. That deadline has come and gone and contractors are still waiting for the Defense Federal Acquisition Regulation clauses that detail RFID tagging requirements for new contracts.
Those regulations are still being worked on, says Alan Estevez, assistant undersecretary of Defense for supply-chain integration. The new rule is now expected to be approved by late spring, he adds. (For guidance, see www.DoDrfid.org and click on MIL-STD-129).
The original Jan. 1, 2005, DoD deadline would have mandated that "all individual cases and cases packaged with palletized unit loads" of rations, clothing, personal demand items and weapon system parts heading to the Defense Depot San Joaquin in California and the Navy Supply Depot in Harrisburg, Pa., be equipped with RFID tags and EPC codes. The program would then have been phased in over the next several years to include almost all supplier shipments. DoD already tags many shipments outbound from supply depots to overseas destinations.
Today, RFID tagging is voluntary. One such volunteer is Lockheed Martin. The defense-contracting giant based in Bethesda, Md., made its first compliant delivery over the summer, according to Abby Rothman, its corporate program manager. Last August, the company's Maritime Systems & Sensors in Akron, Ohio, delivered a consignment of RFID-compliant replacement cables for a helicopter countermeasures system to the U.S. Navy.
Other defense contractors, like Northrop Grumman, however, take a different attitude. "We are aware of the pending requirement and are organized to react to it when it becomes effective," says Langworthy.
"There are two major elements to compliance," he adds. "You've got to be able to encode the tag and place it on the shipment in the right place and you have to be able to send an electronic advance shipping notice through DoD's Wide Area Workflow application."
The second part is easier because suppliers are already using the system. "DoD's plan to use its existing Wide Area Workflow [WAWF] application will simplify the transmission of the details associated with the marked item," says Lockheed Martin's Rothman.
That information may include up to 16 data elements, including date and place of manufacture, unit of measure and other identifiers. Once the item is recorded in its database, DoD will use RFID-generated and other data to continually update the record to reflect location, repair history, costs, condition and eventual removal from service. DoD provides three alternatives to communicating with WAWF: flat file transfer, a Web interface and an EDI, or electronic data interchange, transmission.
But the actual coding and physical tagging of shipments appears to be the more daunting task. "It's going to be a challenge because you don't want the tagging to have a negative impact on the shipping process," Langworthy says. "You want to be able to integrate it into the process. Our current thinking is to stage shipments and tag them at the manufacturing locations."
But, Langworthy hastens to add, "these processes are still not completely developed."
And that's where a second aphorism of military operations comes into play: "No plan survives the first contact with the enemy."
"We want to be in compliance with the requirements once they are in the contracts," Langworthy says, "but any problems must be worked out once the process gets up and running."
As things stand now, there won't be any RFID mandate included in DoD supply contracts before May, at the earliest. This delay may have been foreseeable to suppliers experienced in dealing with the lumbering defense bureaucracy.
"These dates have to have some built-in flexibility," says Erik Michielsen, an RFID specialist with ABI Research in Oyster Bay, N.Y. "It really means you intend to be moving in that direction. It's not a flip-the-switch kind of thing." Nor will you have to flip a switch to Gen 2. DoD officials say suppliers can continue to use Class 0 and Class 1 tags for another two years at which time a sunset date will be announced and suppliers would be required to move to Gen 2.
Michielsen notes that DoD, unlike Wal-Mart, the other major RFID innovator, did not specify penalties for failure to comply and that even Wal-Mart is not levying penalties against non-compliant suppliers at this time. "The penalty incentive is longer term," he says.
"Both of these organizations understand that implementing RFID is a complex undertaking, involving tag performance and reliability, software and systems integration, and generally working the process into the business ecosystem," Michielsen adds. "They know that there are a number of pieces to be ironed out and that the systems will not be easy to install."
This article originally appeared in the Premiere issue of RFID Operations.