MorphoTrak biometric reader takes top prize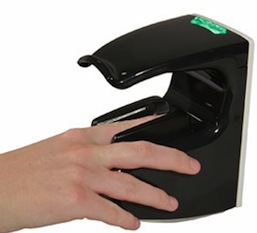 MorphoAccess VP from MorphoTrak Inc. took the top honor at the Security Industry Association's 2012 New Product Showcase, winning the Best New Product Award at the awards ceremony at ISC West.
MorphoAccess VP is a physical access control reader that integrates multi-modal finger vein and fingerprint biometric technology into a single sensor and device, thus reducing installation costs, while increasing security levels.
Combing the two biometrics into one sensor makes it resistant to spoofing. The technology combines the protection mechanisms intrinsic to each biometrics and also makes the most of the new characteristics resulting from the fusion.
The reader can also use a contactless smart card for an additional factor of authentication.