Motorola unveils industrial-class fixed RFID reader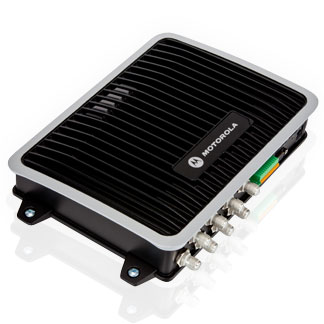 Motorola introduced the FX9500 industrial-class fixed RFID reader for tracking RFID-enabled pallets, cases and items at industrial-based read points such as dock doors and conveyors.
The Motorola FX9500 features performance in the middle of densely packaged pallets and in situations with high liquid or metal content. With its IP53 sealing rating and durable design, the Motorola FX9500 is built to withstand harsh environments and temperatures in the range of -40° to +158° F (-40° to +70° C).
The Motorola FX9500 comes in a 4-port model, as well as an 8-port model which allows customers to cover more dock door portals or read points with fewer readers – saving on deployment costs.
With support for US and EU regions, the FX9500 RFID reader also provides accuracy for longer read ranges in applications such as yard management, and throughput rates which enable more tags to be read in item-level RFID applications and densely packed goods.
The FX9500 RFID reader is slated for release in the third quarter of 2011 from Motorola Solutions or through PartnerEmpower partners.