Motorola releases a dual-axis antenna RFID reader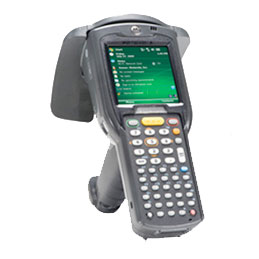 Motorola unveiled a new mobile handheld reader. A light weight, durable, gun-style RFID reader, the MC3090-Z features a newly patented dual-axis orientation-insensitive antenna.
With different features of linear polarization for a longer read range and circular polarization for wider coverage, the MC3090-Z looks to bring a new level of read sensitivity for reliability and an expanded coverage area.
Supporting Gen 2 technology, the MC3090-Z is even able to scan bar codes – merging two readers into one and reducing the number of devices businesses need to purchase and manage.
Meeting MIL-STD 810F compliance and durable enough to survive a four-foot drop to concrete, the reader can operate in a wide range of temperatures and is IP54 sealed to withstand dusty environments, spills and the routine wipe-downs required in health care and challenging environments.
Businesses should expect the Motorola MC3090-Z handheld RFID reader to be available in North America in the first quarter of 2010 with a global release following through the year.