Napolitano appointment to impact Real ID?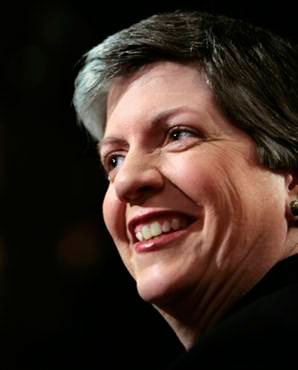 Arizona is one of roughly a dozen states that have passed legislation saying they would not comply with Real ID. With the nomination of Arizona Gov. Janet Napolitano to become secretary of the U.S. Department of Homeland Security it raises questions of whether or not it will effect what states have to do with their driver licenses.
In June Napolitano called Real ID an unfunded mandate. She cited a White House estimate that Real ID would cost at least $4 billion to implement. But at that point the federal government has only appropriated $90 million to help Arizona and other states comply with the measure.
And while Arizona was against Real ID, it was one of the states scheduled to start issuing enhanced driver licenses. Washington and New York are issuing EDLs to expedite land border crossings and as part of the Western Hemisphere Travel Initiative. The IDs have an embedded radio frequency identification tag that can be read from 15 to 20 feet away. The tags transmit an identification number that corresponds to the cardholder's personal information that is stored in a secure database.