National ID cards: The current state in the U.K., U.S., and Australia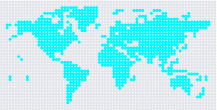 By Andy Williams, Contributing Editor
Terrorist threats, disintegrating national borders, globalization … A myriad of causes have prompted governments around the world to take a closer look at the need for a national identification card. Indeed, some countries are moving forward but citizen's privacy concerns have prevented most large countries from progressing on national ID systems. Recent bombings in London, however, may be a significant catalyst to push a national system through in the United Kingdom.
Some of the major English-speaking countries–Australia, the U.S., and the U.K.–have struggled with the national ID card dilemma. It may even enter the equation in the nomination process of a U.S. Supreme Court justice.
When Supreme Court-nominee, Judge John G. Roberts Jr., was a legal aide to then President Ronald Reagan in 1983, he noted that he would support creating a national identification card in order to combat "the real threat to our social fabric posed by uncontrolled immigration."
In this memo, one of thousands of documents about the judge that have been released over the past month, Judge Roberts said, "We already have, for all intents and purposes, a national identifier – the Social Security number – and making it in form what it has become in fact will not suddenly mean Constitutional protections would evaporate and you could be arbitrarily stopped on the street and asked to produce it."
Judge Roberts is right in that a Social Security card is the one identity that follows a U.S. citizen from shortly after birth, to his death. Apply for credit? You need a social security number. It is also the one ingredient in the U.S. that has led to identity theft since, only until recently, few steps were taken to secure Social Security numbers.
One might also contend that the driver license issued by all 50 states could sub as a national ID card, although these licenses vary from state to state, and not all of them yet have photos of the cardholder. But recent legislation may change all that.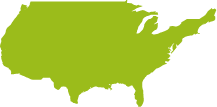 The Real ID Act: Turning U.S. driver licenses into de facto National IDs?
The Real ID Act of 2005, which passed Congress in May (it was tucked inside a massive appropriations bill) has led many privacy advocates to assert that the U.S. now has a national ID card. The driver license part of the act is only a small part of the legislation aimed at cutting down illegal immigration.
It prohibits federal agencies from accepting state-issued driver licenses or identification cards unless they meet minimum security requirements, including common machine-readable technology, and certain anti-fraud security features. It also requires verification of information presented by the license applicant, who must also supply evidence that he is a citizen or a legal immigrant, and, if here temporarily, the license can only be good for the duration of the person's stay, but no longer than a year. The act requires standardized driver licenses by 2008.
"Real ID handcuffs states with unworkable, unproven and costly rules that compel states to enforce federal immigration policy," said New York Senator Michael Balboni, chair of the National Council of State Legislatures' (NCSL) Law and Criminal Justice Committee. "Congress should have sought to work with the states to advance the paramount objective of making state-issued identity documents more secure and verifiable."
The bipartisan NCSL estimates that the collective cost of implementing REAL ID is between $9 billion and $13.3 billion. The act is still too new to determine its long-range impact but states, as indicated by an NCSL report, already fear the worst because currently no federal money has been allocated to help the states comply.

The United Kingdom moves toward a National ID
Meanwhile in the U.K., the recent bombings have given new impetus to a national ID card. While the bill creating the national card is still mired in Parliament, were it to pass, unlike the Read ID Act, this one would be more of a pure national card.
The identity card bill was introduced in Parliament in May. If it passes, the first cards would be issued in 2008. Under the current plan, first announced last year, the cards and database will record biometric data, including fingerprints, digitized facial images, and iris scans. The cards would be issued by a new executive agency, which will take over the functions of the UK Passport Service.
The legislation won't initially require each citizen to carry a card but it is projected that by 2013 up to 80% of the working population will have some kind of biometric identity document, with the cards becoming compulsory by then.
One of the biggest problems UK privacy advocates have with the plan is the creation of a national database called the National Identity Register.
A press release from the Home Office last year when the bill was first announced, said the purpose of the new ID standards were to "disrupt the use of false and multiple identities which are used by organized criminals and in a third of terrorist-related activity; tackle illegal working and immigration abuse; ensure free public services are used only by those who are properly entitled to them; and ensure British citizens are able to travel freely as international requirements for secure biometric identity documents develop."
It would "cover all those residents in the UK, including all foreign nationals here for more than three months" and that "ultimately, when Parliament decides, it will become compulsory to register – though it will not be compulsory to carry the card."

High profile report calls the UK plan into question
Getting the national ID card through Parliament became a little more difficult with a report issued in June by the London School of Economics and Political science. Titled "The Identity Project: An Assessment of the UK Identity Cards Bill and its Implications," the report says that the program would be too expensive and is likely to cost nearly double the $10.5 billion the government initially projected. The press release on the report was more telling. It was entitled: "ID Cards–UK's High Tech Scheme is High Risk." It listed six areas of concern as well as ten uncertainties over the project.
For example, the project has too many purposes. According to researchers, "evidence from other national identity systems shows that they perform best when established for clear and focused purposes. The UK scheme has multiple rather general rationales, suggesting that it has been 'gold-plated' to justify the high tech scheme."
It is also uncertain whether the technology will even work, the researchers added. "No scheme on this scale has been undertaken anywhere in the world. Smaller and less ambitious schemes have encountered substantial technological and operational problems that are likely to be amplified in a large-scale national system. The use of biometrics creates particular concerns, because this technology has never been used at such a scale."
The report also questioned the proposed ID card's legalities, particularly in the area of privacy and requiring fingerprints before a person could obtain a passport. "The National Data Register will create a very large data pool in one place that could be an enhanced risk in (the) case of unauthorized accesses, hacking or malfunctions"
Another fear, as reported by John Lettice, writing earlier this year in The Register, is that the UK intends to use "its presidency of the Council of the European Union (July-December, 2005) to push for the adoption of biometric ID cards and associated standards across the whole of the EU."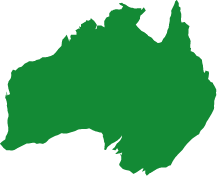 Cautious movement in Australia
While Australia has toyed with the idea of a national card, a speech in July by Attorney General Philip Ruddock before a national security conference virtually ruled out such a proposal.
As reported in The Age, an Australian newspaper, he said the country was moving ahead with integrating "national databases to better identify Australians." He said "properly identifying Australians was the first step towards creating a national identity card but promised the government had no plans to do so," the newspaper said. Australia's concern, then, is weeding out false identities from those databases.
This cautious movement from Australian officials shows movement nonetheless. Across these major English-speaking countries – U.K., U.S. and Australia – movement that years ago would have seemed doomed from the start is occurring. Perhaps world events and the gradual but consistent conversations on the topic by proponents are gradually wearing down the opposition … much like the constant flow of water cuts through rock over time.