National ID game changer: India's UID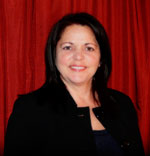 National Identity smart cards and identity systems are not a new phenomena. Several countries including Bulgaria, Belgium, Germany, Greece, Italy, Poland and Spain use smart cards for their national identity cards.
At least 10 countries are currently testing, introducing legislation or have already approved budgets to move forward with large scale deployments including the biggest game changer to date: the Unique Identity Authority of India project better known as India's UID. Even though this project will include biometric validation at the system level and not the card it will still have significant impacts to the industry.
Currently India's UID program is conducting a 200 million user identity pilot with 180,000 citizen's registered. The solution includes nine enrollment systems primed by L-1 and utilizing its ABIS 7.1 multimodal deduplication engine, which includes iris, fingerprint and facial recognition.
In the U.S. we are most familiar with fingerprint de-duplication, the process of identifying a duplicate biometrics in a database. So if someone tries to register for a voter ID card twice, it will be flagged and sent to an adjudicator to resolve. We typically conduct background investigations through the FBI and other criminal databases.
"Citizen ID" cards have a much more basic requirement: a unique ID that is used for governmental purposes as proof of identity and residence that is verifiable by a biometric ID system. The addition of iris scanning to the biometric capture process and the total cost of ownership gains is known as the "IRIS Dividend." It takes a lot more time to process fingerprint comparisons then iris comparisons and iris gives 90% fewer false positives.
The IRIS Dividend effects system throughput, accuracy and latency and increases inclusion of the percentage of a country's population. Technically, ABIS 7.1 searches on the IRIS scan for de-duplication first reducing the need for labor intensive fingerprint minutia comparisons. If an iris match is flagged it then compares against fingerprint.
This innovative process reduces the number of adjudications to less than 1% while decreasing processing power and total cost of ownership. Functionally, iris capture allows for greater inclusion of a country's population including those with large rural areas. Fingerprints can be difficult to capture even in the best conditions. In rural farmlands and manufacturing regions prints are often worn and fingers and hands can be missing completely.
Conversely, the iris capture for a legally blind person can even be captured. Only the most severe form of blindness prevents an iris capture. With a population of more than 1 billion, the technical and functional advancements and process redesign make a difference and increase the overall success rates as India attempts 100 million enrollments by June 2011.
What else will India's UID program drive globally?
India's UID appears to be producing a cost effective baseline for new country national identity projects as well as fourth generation country projects that may want to replace the complexity of their evolved labor and process intensive systems. The problems India's UID solves are the toughest to date addressing very large, urban and vast, rural populations. Many will benefit from its success including China and emerging countries where telecommunications and networks can be problematic.

In the U.S., will HSPD-12 government agency compliant systems including US Access and stand alone systems including those implemented by the Department of Homeland Security and Heraltyh and HUman Services, among others, add iris capture for access to logical and physical resources for areas requiring higher levels of security? Why not? And where will the Defense Department play?

Will state and local correctional facilities begin to manage their visitor registration systems through unique biometric identifiers? Many people visiting incarcerated persons do not have valid forms of identification like a driver's license. Why not capture an iris biometric? It is very difficult to falsify and correctional managers could use a hand with visitor management.

Innovation in process redefinition utilizing the Iris Dividend is inevitable and has begun. Will the market finally be driven by total cost of ownership models and instead of "technology elegant" systems dictated by standards and mandates that do not make good business sense or improve levels of security assurance? Maybe.

We will see dramatic cost reduction in the areas of biometric technology capture devices and remote enrollment stations. India's UID demand will drive current remote capture stations from a $12,000 per unit price point and above to well below $5,000. Immediate, big winners will be a few already approved device manufacturers on India's UID list. In the near future fast followers will surpass the early adopters and commercial industries will begin to adopt more biometric solutions.
---
About the AVISIAN Publishing Expert Panel
At the close of each year, AVISIAN Publishing's editorial team selects a group of key leaders from various sectors of the ID technology market to serve as Expert Panelists. Each individual is asked to share their unique insight into what lies ahead. During the month of December, these panelist's predictions are published daily at the appropriate title within the AVISIAN suite of ID technology publications: SecureIDNews, ContactlessNews, CR80News, NFCNews, DigitalIDNews, ThirdFactor, RFIDNews, EnterpriseIDNews, FinancialIDNews, GovernmentIDNews, HealthIDNews, FIPS201.com, IDNoticias es.