NatWest, The Royal Bank of Scotland rolls out 2 million contactless Visa cards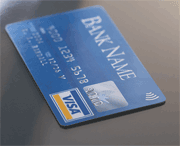 NatWest and The Royal Bank of Scotland (RBS) have teamed together with Visa for the anticipated roll out of more than 2 million contactless card starting from April and rolling out over the next year, according to Pocket-lint.com.
NatWest and RBS will follow Barclays in allowing people to tap and go when it comes to paying for various goods and services at participating merchants equipped to accept contactless payments. Consumers can pay by tapping their contactless card to the payment terminal, without requiring a PIN or signature.
Many major merchants including Marks & Spencer, McDonalds, the Post Office and London's buses are now accepting contactless payment as the service becomes more widely accepted.
According to Visa Europe, contactless payments are accepted at more than 150,000 terminals in the UK and a total of 590,000 across Europe. By the end of 2013, there will be more than 70 million Visa contactless cards in use across Europe.
Read more here.