Navy seeks RFID for unmanned underwater navigation program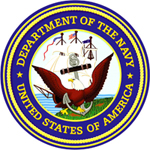 The U.S. Navy is looking to apply passive RFID technology to its unmanned underwater vehicle (UUV) applications, reports Military & Aerospace.
Researchers at the Naval Surface Warfare Center Carderock Division in Bethesda, Md. are interested in reader and tag technology for real-time position location, orientation, coverage, and obstacle avoidance capabilities for remotely operated vehicle crawler, or other technology operating on underwater surfaces for periods as long as weeks or months in pier-side harbor applications.
Suitable RFID technology must be small-enough for pier-side applications, resist the effects of shock and vibration, use less than 30 watts of power. RFID technology for the program also be attachable and operable on steel or aluminum, but operate while covered by marine paint, algae, barnacles, and other bio-fouling growth while also resisting the effects of periodic cleaning with brushes.
Read more here.