Net1 ships more than 2.5 million biometric cards in South Africa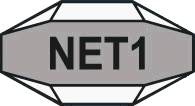 Since March, alternative payment specialist Net1 has shipped more than 2.5 million biometric enabled Debit MasterCards for the South African Social Security Agency (SASSA).
Net1- with its Universal Electronic Payment System (UEPS)- partners with SASSA and Grindrod Bank to provide the cards, which seek to improve security and accessibility associated with the dispersal of social benefits in South Africa. The security upgrade should help discourage the unlawful collection of benefits and grants in the country.
As reported by BusinessTech South Africa, there are 15 million social benefits and 9.2 million beneficiaries under SASSA's regulation. The jump to the new EMV cards will require each of those 9.2 million beneficiaries to re-register with SASSA.
In addition to their use in grant collection, the cards will also act as full service debit cards, allowing customers to make commercial purchases and check account balances periodically. Other applications for the EMV/UEPS cards include healthcare payments, voting and identification.
SASSA claims that the cards will cut costs associated with the dispersal of benefits. Under the old system, SASSA paid between 26 and 35 Rands per grant, but with the new biometric enabled EMV cards that cost has been capped at only R16.50 per grant payment.