New report predicts financial and civil obstacles for biometric ID card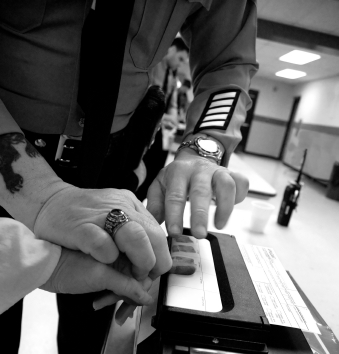 A new report created by the Chief Justice Earl Warren Institute on Law & Social Policy at UC Berkeley School of Law predicts a price tag of at least $40 billion for a mandatory biometric employment verification card for all U.S. workers that would utilize either fingerprint or fingervein scans.
Additionally, the report finds other obstacles, such as potential infringements of civil liberties and the program's inability to stop undocumented immigrants from being able to illegally work in the U.S.
The proposed ID card, which has only been brought up as a potential solution by senators and presidential candidates and not actually introduced as legislation, would replace standard forms of identification, such as driver licenses, Social Security cards and passports during the hiring process.
Among the reasons for the enormous cost, and the subsequent lack of official legislation, is the required creation of a new government agency that would have to handle the new processes of collecting and verifying biometric data and issuing the ID cards. The cost also accounts for a requirement that employers – large and small – would have to either purchase and use an ID card and biometric reader for hiring or outsource it to a third party.
Other obstacles include a government database that could have a high error rate which could lead to people unjustly being denied employment. In addition to the financial and bureaucratic obstacles, the report also predicts an increase in the black market for fraudulent documents, a very vulnerable database where a breach could cause irreparable damage and the likely legal challenges that would come out of the collection of biometric data as it is questionably in violation of the Fourth Amendment protection from unreasonable searches and seizures.