NFC Forum targets smart posters in new report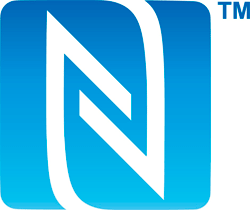 The NFC Forum has published a new paper aimed at spurring the development and deployment of NFC Smart Posters.
The paper, entitled "How to use NFC tags and readers to create interactive experiences that benefit both consumers and businesses," offers an easy guide to understanding what an NFC Smart Poster is, what is required to develop them, and how to avoid common obstacles when creating them. The paper also highlights ways in which NFC Smart Posters are already in use around the world.
Smart Posters are objects on which read/write NFC tags have been placed. An NFC Smart Poster can come in many forms – traditional poster, billboard, magazine page and even a three-dimensional object.
Application examples include: a poster with a Web address for buying concert tickets, a museum exhibit sign providing visitor information, a restaurant menu for quick ordering of daily specials, and an in-store display offering special savings to shoppers.
According to the NFC Forum, Smart Posters can be of value to retailers, transport agencies, financial services companies, museums, health care providers, or any other entity with information to share.
Smart posters provide businesses with a cost effective means of communication that is automated and easy to implement. Additionally, the process for creating Smart Posters is simple enough that consumers can make their own for household use, says the NFC Forum.
The NFC Smart Poster White Paper is one of a series produced by NFC Forum members to educate the public and the industry about various aspects of using NFC technology. The NFC Forum will present the paper, as well as other industry-facing topics covering NFC technology at WIMA, April 21, in Monaco.
Click here to download the paper free of charge.