NIST adds new biometric mode standards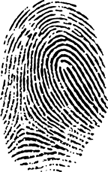 The National Institute for Standards and Technology published a revised biometric standard that expands the type and amount of information that forensic scientists can share across their international networks to identify victims or solve crimes. Biometric data is a digital or analog representation of physical attributes that can be used to uniquely identify us.
The new standard is the Data Format for the Interchange of Fingerprint, Facial & Other Biometric Information and is referenced as "ANSI/NIST-ITL 1-2011, NIST Special Publication 500-290." The revised standards replace ones already in use by the U.S. and many other countries as a way to format and set a universal language for sharing biometric data as well as the information regarding how it was collected or specific characteristics in the data itself.
In addition to updating language, NIST added DNA and footprints to the standard as a type of collected biometric mode, which marks first standard set for the transfer of DNA data. Beyond this the new standard focuses on fingerprint, palm print and footprint data where it sets specific terminology for references and procedures in describing the details of collected samples.
Other new aspects include describing how to set geographic GPS points of where biometrics were collected, sending pictures, audio and video clips of crimes scene, maintaining data logs for keeping an audit trail of access to the data and the steps required for matching the collected sample. NIST officials are already working on a new version that would also include voice biometrics, traumatic injury imaging and analysis, dental forensics and conformance testing.