NIST awards $9 million to five for NSTIC pilots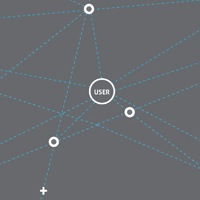 The National Institute for Standards and Technology released the five pilot award winners for the National Strategy for Trusted Identities in Cyberspace. The five were selected from a pool of 27 finalists and 186 organizations that originally submitted proposals.
The national strategy proposed an identity ecosystem where technologies, policies and standards support greater trust and security when individuals, businesses and other organizations conduct sensitive transactions online.
The pilots include many markets, health care, online media, retail, banking, higher education and state and local government and will test and demonstrate new solutions, models or frameworks that do not exist in the marketplace today.
"These five pilots take the vision and principles embodied in the NSTIC and translate them directly into solutions that will be deployed into the marketplace," said Jeremy Grant, senior executive advisor for identity management and head of the NSTIC National Program Office.
The grantees of the pilot awards are:
The American Association of Motor Vehicle Administrators (AAMVA): $1,621,803
AAMVA will lead a group of private industry and government partners to implement and pilot the Cross Sector Digital Identity Initiative (CSDII). The goal of this initiative is to produce a secure online identity ecosystem that will lead to safer transactions by enhancing privacy and reducing the risk of fraud in online commerce. In addition to AAMVA, the CSDII pilot participants include the Commonwealth of Virginia Department of Motor Vehicles, Biometric Signature ID, CA Technologies, Microsoft and AT&T.
Criterion Systems: $1,977,732
The Criterion pilot will enable consumers to selectively share shopping and other preferences and information to both reduce fraud and enhance the user experience. It will enable convenient, secure and privacy-enhancing online transactions for consumers, including access to Web services from leading identity service providers; seller login to online auction services; access to financial services at Broadridge; improved supply chain management at General Electric; and first-response management at various government agencies and health care service providers.
The Criterion team includes ID/DataWeb, AOL Corp., LexisNexis, Risk Solutions, Experian, Ping Identity Corp., CA Technologies, PacificEast, Wave Systems Corp., Internet2 Consortium/In-Common Federation and Fixmo Inc.
Daon Inc.: $1,821,520
The Daon pilot will demonstrate how senior citizens and consumers can benefit from a digitally connected, consumer friendly identity ecosystem that enables trusted interactions with multiple parties online that will reduce fraud and enhance privacy.
The pilot will employ identity solutions that leverage smart mobile devices – smart phones/tablets – to maximize consumer choice and usability. Pilot team members include AARP, PayPal, Purdue University and the American Association of Airport Executives.
Resilient Network Systems Inc.: $1,999,371
The Resilient pilot seeks to demonstrate that sensitive health and education transactions on the Internet can earn patient and parent trust by using a Trust Network built around privacy-enhancing encryption technology to provide secure, multifactor, on-demand identity proofing and authentication across multiple sectors.
Resilient will partner with the American Medical Association, Aetna, the American College of Cardiology, ActiveHealth Management, Medicity, LexisNexis, NaviNet, the San Diego Beacon eHealth Community, Gorge Health Connect, the Kantara Initiative and the National eHealth Collaborative.
In the education sector, Resilient will demonstrate secure Family Educational Rights and Privacy Act (FERPA) and Children's Online Privacy Protection Act (COPPA)-compliant access to online learning for children. Resilient will partner with the National Laboratory for Education Transformation, LexisNexis, Neustar, Knowledge Factor, Authentify Inc., Riverside Unified School District, Santa Cruz County Office of Education and the Kantara Initiative to provide secure, but privacy-enhancing verification of children, parents, teachers and staff, as well as verification of parent-child relationships.
University Corporation for Advanced Internet Development (UCAID): $1,840,263
UCAID, known publicly as Internet2, intends to build a privacy infrastructure through common attributes; user-effective privacy managers; anonymous credentials; Internet2's InCommon Identity Federation service and to encourage the use of multifactor authentication and other technologies.
Internet2's partners include the Carnegie Mellon and Brown University computer science departments, University of Texas, the Massachusetts Institute of Technology, and the University of Utah. The intent is for the research and education community to create tools to help individuals preserve privacy and a scalable privacy infrastructure that can serve a broader community and add value to the nation's identity ecosystem.