Northwest Michigan Surgery Center taps Versus RTLS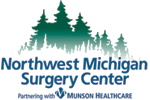 Northwest Michigan Surgery Center (NMSC) has selected the Versus Advantages real-time locating system (RTLS) to better improve its patient care experience.
Averaging around 80 patients per day, the Northwest Michigan Surgery Center will use the Versus RTLS to relay patient status information to families, as well as to provide automated process flow management for NMSC clinical staff.
Patients will each receive a small locating badge. This coupled together with the Versus Advantages software will enable NMSC to capture, display and report on several patient care elements within its six operating rooms and four procedure rooms.
Staff will know at a glance, how many patients are waiting in the waiting room and other areas of the clinic. NMSC will also know where each patient is, when and where they interacted with staff and where the patient is in terms of the visit progression.
Additionally, NMSC will be able to share this information with patients' family members via electronic Glance-and-Go boards, thus cutting down on interruptions to staff.