NXP chip powers Istanbul's contactless fare system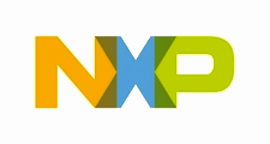 The city of Istanbul, Turkey has chose NXP Semiconductor's MIFARE DESFire EV1 contactless microcontroller to power the city's new contactless fare payments system for public transit.
The "Istanbulkart" project, developed by systems integrator Belbim, enables commuters to pay for fares using a contactless travel card on buses, ferry boats, metro, light metro, trams and overground trains. According to NXP, 4.5 million Istanbulkarts have already been deployed over the past few months.
In addition to fare payment, NXP's MIFARE DESFire EV1 solution enables multiple applications on a single microcontroller, allowing cities to expand the capabilities of their travel card.
According to Harun Maden, General Manager of Belbim, the Istanbukart will eventually be used to pay for parking, taxis and even movie tickets.
Istanbul now joins more than 650 cities around the world that have adopted NXP MIFARE technology for public transit, including London, St. Petersburg and Rio de Janeiro.
"The key aim of the Istanbulkart project is to make it easier for all of Istanbul's residents to travel across the city, regardless of what mode of transport they use," added Maden. "After a successful pilot, the scheme is now available to all of the city's residents."