NXP forms as Philips sells majority stake in semiconductor business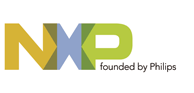 Private equity deal worth more than US$8 billion establishes the 'new' chipmaker
By Andy Willliams, Contributing Editor
The best one-line description of the recent announcement about the sale of Philips Semiconductors to a private investment group? Business as usual. Everything that has come out of the sale announcement so far has indicated that the only thing different is the name, NXP, which, according to the company's marketers, is a play off "Next Experience."
Probably the two most-asked questions about the new venture … 'What is the new company's business strategy?' and 'What will happen to the management team?' NXP issued a one-page "frequently asked questions" document to answer both.
The company "will continue its current business renewal strategy, which has been underway for 18 months and has contributed to sustained profitability and cost savings … This involves building leadership in the five markets on which the company focuses: Automotive, Identification, Home, Mobile and Personal, and Multimarket Semiconductors."
As to the management team, the current one "will stay in place, led by CEO Frans van Houten. As part of the formal legal process, a board of management will also be established at NXP." Jayson Otke, Philips' senior press officer, said final closure on the deal should take place sometime in the fourth quarter of 2006. Mr. van Houten was a member of the Board of Royal Philips Electronics and CEO of Philips' Semiconductors business. His new title will be president and CEO of NXP.
"It's a pretty good signal when they keep the entire management team in place and have them run the day-to-day business, drawing on their expertise" that little in the way of operations will change, said Mr. Otke.
The US$8 billion deal forms NXP
For those who may have missed the original announcement, Royal Philips Electronics earlier this year said it was selling an 80.1% stake in its semiconductor unit to a private equity group for 6.4 billion euros (about $8.2 billion U.S.). Equity group members include Kohlberg Kravis Roberts & Co. (KKR), Silver Lake Partners and AlpInvest Partners.
Founded in 1976, KKR is one of the world's largest private equity firms. According to company information, the firm's investment strategy is to acquire industry-leading companies and work with management to grow and improve them, thereby increasing shareholder value. Its investors include corporate and public pension plans, financial institutions, insurance companies, and university endowments. KKR has offices in New York, California, London, Paris, Hong Kong and Tokyo.
California-based Silver Lake Partners, another private equity firm, focuses solely on investments in technology companies.
Equity investment company AlpInvest Partners, with offices in Amsterdam and New York, deals with investment products, including pension funds.
Philips sharpens focus on consumer electronics, away from chips
Philips decided to get out of most of its semiconductor business to concentrate its portfolio "on steady growth, market systems, household appliances and lighting," said Mr. Otke, leaving Philips mostly with healthcare and lifestyle/consumer electronic products.
Philips has "spent three billion euros in acquiring companies in household and lighting and we want to continue to reshape the company and continue to expand in this area" as well as in the health care fields and "high margin businesses," he said.
"Philips understands that to compete in the semiconductor business, you need to have scale. In December we announced we were setting up a separate legal structure for the semiconductor business, to look at different ownership structures for semiconductors," Mr. Otke added. "While there is a need to be in a leadership position and the need for scale, it was hard to focus on a cyclical business like semiconductors."
So in June, Philips indicated, "that by the end of the year our aim was to have a minority stake in our semiconductor business. We also indicated which routes we preferred to take to meet that goal, either via an IPO or sale to an investor group," he said.
"Clearly in semiconductor activity for certain technologies, such as RFID and NFC (near field communication technology co-developed by Philips), it would make sense to invest further in areas such as these," he added.
NXP leadership poised to "shape the future of the semiconductor industry"
Mr. van Houten, in a speech recently at the Internationale Funkausstellung (IFA) consumer electronics show in Berlin, likened the sale to controlling "our own destiny" as the new company starts "to shape the future of the semiconductor industry. Put simply, we're enabling the next generation of consumer entertainment products," he said, referring to the company's new name.
A center dedicated to emerging technologies has been established within NXP and has attracted some 600 scientists from Philips Research and Applied Technologies. NXP will remain headquartered in Eindhoven, the Netherlands.
"NXP already has number one market share in areas such as TV chips, contactless identification for e-passports, RFID for electronic ticketing in public transport, car radio digital signal processors and key mobile phone system solutions," said Mr. van Houten. "We want to be a leader in everything we do."
---
Additional resources:
Visit NXP on the web at www.nxp.com.
Near Field Communications News and Insight
Explore more developments dealing with the implementation of Near Field Communications, a short-range wireless technology that promises to revolutionize contactless identification, payment, access, and more.
Click to visit NFCNews
.