Oberthur supplies payment stickers for MasterCard events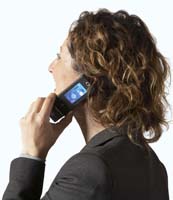 Oberthur Technologies has announced that it will provide its contactless FlyBuy stickers to MasterCard for tap and go payment at festivals and events.
Equipped with MasterCard PayPass technology, the contactless payment stickers were integrated into the wristbands worn by MasterCard selected VIPs at the UK's Isle of Wight Festival in June. The wristbands enabled contactless payments within the festival facilities in a convenient and secure way for the selected VIPs.
According to the partners, the project served to demonstrate the usability, flexibility and scalability of NFC technologies, particularly in event management.