Old Navy launches NFC ad campaign in Miami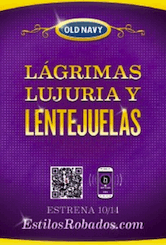 Blue Bite has teamed up with marketing specialist AKQA and Fuel Outdoor to launch an NFC-enabled advertising campaign for Old Navy in bus shelters around Miami, according to DailyDOOH.
Based on Blue Bite's mTAG platform, the ads feature both an embedded NFC chip and QR code, enabling smart phone users to tap or scan the posters to receive exclusive content from Old Navy directly to their handset.
The ads, which are being installed in bus shelters near Old Navy retail locations, are written in Spanish and geared toward the "mobile-savvy Hispanic demographic," reports DailyDOOH.
"This launch is yet another example of the power of NFC and its ability to bridge the gap between out-of-home media and the mobile phone in a relevant and impactful way," said Mikhail Damiani, CEO and co-founder of Blue Bite. "We believe the continued introduction of NFC enabled handsets and mass-market adoption of the technology for media and payment applications will make this form of mobile marketing increasingly attractive for both consumers and advertisers going forward."
Read more here.