Oman to require biometric scanning for Sri Lankan migrant workers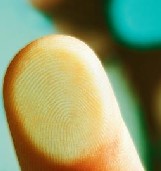 The government of Oman is now requiring all Sri Lankan nationals who are seeking employment in Oman to submit to biometric fingerprinting and scanning before going to the country, reports The Nation.
The Sri Lanka Foreign Employment Bureau (SLFEB) is working with Oman to implement biometrics software for fingerprint data storage of Sri Lankan migrant workers.
Oman is requiring the biometric verification after the Sri Lankan government uncovered several rackets that used forged documents to obtain jobs in many Middle Eastern countries, including Oman.
The government says this system will provide other benefits, such as assistance in the case of lost passports. It will also help with filling out a migrant blacklist for those who are convicted for crimes in other countries or habitually leave jobs unannounced.
About 1.8 Sri Lankans are migrant workers and are mainly employed in the Middle East. Oman has about 30,000 Sri Lankan migrant workers.
Read more here.