Ottawa Bluesfest adopts RFID cashless payment and access control technology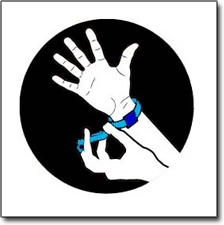 The RBC Royal Bank Bluesfest, an annual outdoor music festival that takes place each July in downtown Ottawa, Canada, is adopting RFID technology to innovate with access control and cashless payment systems.
More than a quarter-of-a-million music fans will be able to use their RFID "Bluesband" wristband to pay for food, drink and other goods around the site, while the chip also securely stores their entrance tickets. The technology also prevents any counterfeit ticketing.
The technology is being provided by Montreal-based solutions provider Intellitix, which last year activated one-million RFID wristbands. The Canadian company counts Coachella, Bonnaroo and Lollapalooza among their clients in the US, in addition to Le Festival d'été de Québec.
The Ottawa Bluesfest will take place July 4 – July 15 and will feature performances from Tiesto, LMFAO, City and Colour, Iron Maiden, Norah Jones, Nickelback, Snoop Dogg, Thievery Corporation, John Mellencamp, Blue Rodeo, Skrillex and Metric.