Partnership formed to address RFID sensing and data logging challenges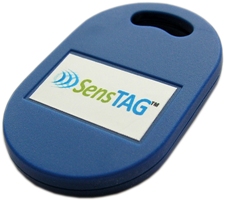 Phase IV Engineering announced a partnership with Melexis to create sensor tags based on the Melexis MLX90129 high frequency RFID enabled resistive sensor integrated circuit.
The partnership aims to optimize and develop a solution, based on the Melexis integrated circuit, that can overcome many RFID sensing and data logging challenges.
The passive sensing features of the MLX90129 include an internal temperature sensor, two external differential inputs to accommodate a wide range of sensor types, configuration to accommodate precision calibration, and standard ISO15693 high frequencies RFID interface.
In battery-powered data logging mode, the MLX90129 features a small size, low thermal mass, a sealed sensor package, wireless configuration and data transfer, expandable memory using the SPI interface, and the ability to tether two external sensors of any type, including fast response temperature probes.