Border control automation challenged by complex interoperability issues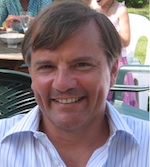 The use of biometric technology in identity credentials is increasing. It aims to enable countries to implement robust security measures at border crossings and make it difficult to produce fraudulent travel documents. Today, more than 90% of passports deployed include biometric features, often fingerprint images due to their non-intrusive nature.
While the use of biometric technology aims to add an additional layer of homeland security, the time taken by border control personnel to inspect these new passports, coupled with the ever-growing number of global travellers, has resulted in lengthy delays at some international crossings.
The answer, however, seems to be simple: implement automated border control systems. Using the latest technology, this would allow costs to be cut long-term, while optimising the latest and most robust ID technology.
Automation Obstacles
Although the benefits of implementing automation technology at border crossings is obvious, the industry must move quickly to establish a global infrastructure that provides countries with a trusted and secure system.
Failure to do so will result in: poor technology investments by governments, the development of a fractured and unreliable system, and, most significantly, a solution open to fraud and abuse leaving countries vulnerable to criminal and terrorist activity.
The challenges can be summarized as follows:
Travel documents: The International Civil Aviation Organization (ICAO) has published specifications which state the preferred requirements for using biometrics in Machine Readable Travel Documents (MRTD). While there is a self-certification scheme established, governments are left with the ultimate responsibility of ensuring their approved MRTDs comply with this framework.
ICAO is developing a global certification scheme to validate travel documents. This cannot come soon enough to mitigate interoperability issues, which are often caused due to different interpretations of the specifications, the use of ambiguous terminology and lack of third party expert validation.
Terminal specification and portal testing: While the machine readable travel document specification is at least becoming an established technology that will need to be independently approved, there have yet to be any specifications developed for terminals that will automatically read the passport. Although some automated terminals have been installed at airports, there are no guarantees that all global passports will be accurately and efficiently read.
Additionally, the software used to validate the details on a MRTD and the travellers actual biometrics need to be consistent globally to achieve system security. As yet, no technical specifications for the automated identification process are in place.
The lack of agreed technical specifications between these systems could lead to problems such as inaccurate data about the traveler being stored, the need for human resource intervention to manually inspect the travel document and, fundamentally, create an environment open to identity fraud.
End-to-end trust
It is widely acknowledged that the automation of border controls will promote the efficient management of international boundaries, BUT ONLY IF industry and government authorities urgently collaborate to create an end-to-end trusted solution that delivers global interoperability. This has to be based on sufficient standards, supported by certification schemes to validate that products are abiding to the framework.
Beyond the interoperability benefits, establishing a sustainable and independent technology framework which is validated by a third party will also:
Enable governments to multi-source technology, enhancing market competition.
Promote confidence that an investment is 'future-proofed' as industry stakeholders will work collectively to ensure standards are adaptable to functional and regulatory updates, while remaining backward compatible.
Offer guarantees that technical products and solutions will perform as advertised and as stipulated by the marketplace.
It is envisaged that certifications will happen within the next year or two. FIME believes, however, that the industry has to come together to expedite the process; mitigating technical problems and assisting governments eager to implement automated border control technology now in a bid to eradicate growing passport inspect queues.
It is hoped that pioneering countries eager to lead this evolution of our borders have not progressed too quickly and will be able to accommodate the very likely amendments that will be required in the future.
2012 has to be the start of aligning the technology globally to establish an integrated, workable and secure border control system.
About the AVISIAN Publishing Expert Panel
At the close of each year, AVISIAN Publishing's editorial team selects a group of key leaders from various sectors of the ID technology market to serve as Expert Panelists. Each individual is asked to share their unique insight into what lies ahead. During the month of January, these panelist's predictions are published daily at the appropriate title within the AVISIAN suite of ID technology publications: SecureIDNews, ContactlessNews, CR80News, NFCNews, DigitalIDNews, ThirdFactor, RFIDNews, EnterpriseIDNews, FinancialIDNews, GovernmentIDNews, HealthIDNews, FIPS201.com, IDNoticias es.