Pitt adopts Orthotag's NFC-enabled orthopedic tag solution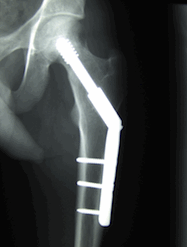 Ortho-tag has announced that it will provide the University of Pittsburgh with Transcutaneous Near Field Communication (TNFC) technology in "smart" medical devices for orthopedic implants.
The TNFC solution involves affixing an NFC-enabled "Orthotag" to a patient's orthopedic implant, thus enabling surgeons to quickly receive vital information about the implant using an Ortho-tag Touch Probe/Reader.
The solution also uses an Ortho-tag Card that keeps a record of all pertinent information related to the patient's implant and implant surgery.
Ortho-tag says it will work with Pitt's Swanson School of Engineering for the on-going research for future Ortho-tag technologies and products.