Plymouth Citybus takes smart ticketing system online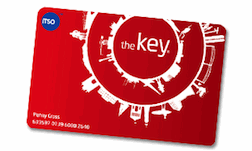 Plymouth Citybus passengers can now purchase advance tickets on the transit operator's Web site thanks to a new partnership with UK online payment processor SecureTrading.
According to Citybus, which serves Plymouth, England and the surrounding area, tickets purchased online are activated on the passenger's "Key" contactless travel card, which can then be swiped on the bus's smart card reader to pay for fares.
Online customers can choose from several ticketing options, including season tickets, multi-buys, day returns and more.
The site, developed by design agency Imaginet, is now available to the 14 million customers that use Plymouth Citybus' local transport every year, according to the company.