Qatar citizens cross Saudi borders with smart national ID card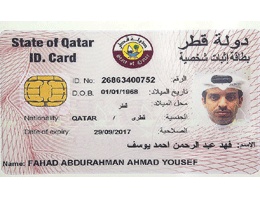 Crossing the borders between Qatar and Saudi Arabia can now be done with a smart card rather than a passport. The two countries agreed to accept the national ID cards for passage in an effort to facilitate travel and commerce.
All members of the Gulf Cooperation Council (GCC) – Qatar, Saudi Arabia, Bahrain, Oman, Kuwait and the UAE – have agreed to eliminate the passport in favor of the smart ID card. The Qatar cards are provided by Gemalto and contain both contact and contactless technology. Other vendors on the project include Daon and BellID. Read more at Gulf Times.