Range, write verification and better speed top criteria for Gen 2 shoppers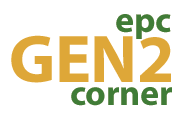 By Marisa Torrieri, Contributing Editor
The Chinese say it's The Year of The Dog, but in the market for the best Gen 2 RFID products, it's also the year for a doggone number of new choices.
Numerous vendors are hyping their latest RFID chips, readers, tags, printers and software, leaving buyers with an apparent wealth of options. But with every vendor peddling its Gen 2-compliant products as superior, buyers are left in a sea of confusion.
In response to this, Intermec, one of the leading companies spearheading the development and acceptance of the EPCglobal Gen 2 RFID specification, published the white paper, "Will your EPC Gen 2 System Be up to Standard?"
The eight-page white paper from Intermec, which makes its own suite of Intermec Gen 2 RFID systems, gives potential buyers a brief outline of the essential qualities one should look for when evaluating Gen 2 RFID products.
On Dec. 14, 2004, the EPCglobal Generation 2 RFID standard, with input from more than 60 companies, was ratified and approved by the EPC Global Committee, the not-for-profit standards organization representing the supply chain industry. Compared with previous generations, the latest specification is a huge improvement, with better read range and performance in crowded environments. Data storage is also better – the first generation had either 64 or 96 bits of information; Gen 2 RFID starts at 96 bits. And perhaps most importantly to buyers, Gen 2 specifies one standard only while the previous generation had two standards – Class 0 and Class 1.
Unlike barcodes, Gen 2 RFID doesn't just capture data to improve operations. It allows companies to capture information dynamically as assets move through a supply chain without the line-of-sight requirements of bar code scanning. And Gen 2 RFID includes technology that allows tags to be read from and written to along the way, ensuring accurate, up-to-the-minute information.
The RFID buyer's challenge, then, is to compare different readers, tags, and ancillary products. In its white paper, Intermec provides a detailed list of characteristics that differentiate the latest breed of RFID from previous versions. Gen 2 readers and tags are full of performance enhancements such as higher security and increased read speed, says Chris Kelley, director of RFID for Intermec and a contributor to the report.
"End users are saying, 'we need a single standard protocol, with global compliance, without the site license," Mr. Kelley told RFIDNews. "The user wanted multiple manufacturers, not proprietary schemes."
A buyer's considerations, says Intermec, should include:
Speed: According to Intermec, there is no firm or minimum speed specification within the Gen 2 standard, because reading speed depends on many variables, including power output, tag density and the RF environment. Gen 2 products have features that allow for speedier communications between readers and tags, such as "group select," a feature improves high-speed reading and data sorting.

Range: A single company's user requirements are the prime determinant for the range required from Gen 2 EPC systems, says Intermec. To illustrate: A company at one point in the supply chain may only need to capture pallet tag information from a few feet away with handheld readers before shipping the pallets to a customer. But at the next stop, tagged cases might be stacked high on warehouse shelves where much longer read range is required. According to Intermec, there is no mandated range requirement in the Gen 2 standard because of the many variables that effect range, such as interference, reader power output and reader density.

Security: "Gen 2 provides [security safeguards], whereas some Generation 1 products didn't provide security that users demand," Mr. Kelley says. These safeguards include the ability to kill a tag and the ability to encrypt or lock data onto a tag (writing data to a tag and then creating a password to prevent data from changing downstream by non-authenticated users). Another security feature, often called cloaking, refers to the architecture by which a reader only transmits encrypted data to a tag, keeping the data secure even if the signal is intercepted.
Perhaps the biggest consideration is a company's specific information needs.
"Usage environments are anything but standardized or homogeneous," writes Intermec. "Gen 2 or any RFID technology won't provide exactly the same performance at any two facilities. That is why it is important to understand the difference between what Gen 2 specifies and the range of performance that compliant Gen 2 products could provide in real-world use. Gen 2 is a standard, and standards specify minimum performance requirements."
Worldwide applicability makes Gen 2 shine
Dirk Morgenroth, marketing manager of RFID for Philips Semiconductors, says he agrees with most of the important buyer criteria outlined in Intermec's white papers.
"In principal, we fully agree with the information," Mr. Morgenroth says. "Intermec was one of the key companies participating in Gen 2 standardization. What's important, for Philips, is that the technology, from a standards and regulatory point of view, is accepted on a worldwide basis. Gen 2 does this – with Gen 1, the technology could not operate in Europe or Asia."
Philips makes Gen 2-compliant RFID chips that go into labels, tags and (potentially later) into readers. It benefits from the new specification because it can now forge partnerships with other technology providers using interoperable technology. Gen 2 also allows, among other things, the company to offer standardized chips for different applications, Mr. Morgenroth says.
The most important thing to keep in mind, no matter whose RFID product, is that it actually has been certified as Gen 2-compliant by EPC Global to ensure interoperability.
"The really important part is that the product, the hardware the label is really in compliance with the standard," Mr. Morgenroth says. "Every producer needs to go through EPC Global Certification process. That would be very much the fundamental part."
Finally, buyers should keep in mind that it is difficult to ascribe a single cost to upgrading to a Gen 2-compliant system or suite of products. Price varies, and is mainly dependent upon need, and, as Mr. Morgenroth says, "what do you want to do, and how do you want to move forward?"
Philips, for example, has extra memory on some of its chip that can store extra data. For companies that rent pallets to manufacturers, it's an important feature because they need extra content that combines different EPC numbers onto a single chip.
---
Additional resources:
For a copy of the white paper, "Will your EPC Gen 2 System Be up to Standard?", go to http://epsfiles.intermec.com/epsfiles/epswp/Gen2SysStand_wp_web.pdf.