Red Bulls deploys contactless ticketing in New York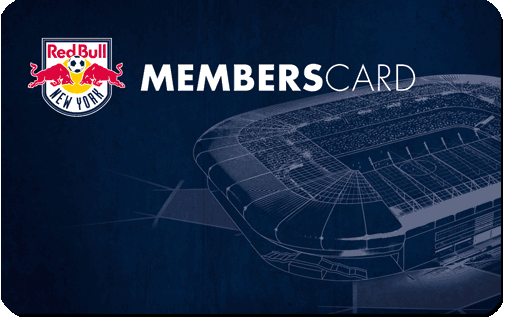 By Ross Mathis, Contributing Editor, AVISIAN Publications
As part of a green initiative, and to compliment its new arena opening in late March, the Major League Soccer Red Bull team of New York has incorporated a new paperless ticketing system with the aid of contactless smart card technology.
The new system is designed to improve the customers' experience and increase the speed of entering the arena, the smart cards will serve dual purposes – granting both arena access and purchase power at concessions and merchandise locations. The effort also reduces paper use by storing the ticket on the card instead of printing them.
Special turnstiles equipped with both smart card and bar code readers will be utilized to validate each of the cards authenticity and grant entry to the arena. In the beginning smart cards will only be issued to season ticket holders. Paper printed, bar code tickets will still be issued to fans who purchase single game admission.
Season ticket, smart card holders may also manage and load funds onto their cards using the Red Bull's Web site. Fans may then use their cards to make purchases at concessions and merchandise locations.
The Red Bull team has already mailed out approximately 7,000 smart cards to fans, but expects these numbers to grow roughly 43% by the end of the year.
London centered, Fortress GB was responsible for supplying the ticketing infrastructure for the arena – having already provided similar systems for some of the bigger soccer clubs in the UK including Arsenal and Manchester. The company is also managing Soccer City and Cape Town Stadium, in this summer's World Cup.
In City of Manchester Stadium, home of the Manchester soccer club, every season ticket holder is issued a personalized smart card, which is made up of their name, seat number and a unique member number. Non-season ticket holders receive a smart card, as well, but just with their name and a member number.
Either way, once a fan is given a smart card, regardless of whether they're a season ticket holder or not, they never have to visit the box office again. The ticketholder simply goes online or calls the box office to give their member number, pay for the admission, and the card is then activated for that game, or series of games. The arena turnstiles are fitted with smart card readers, which quickly validate the card for entry.
Upon entry, similar technology is employed at each of the concessions and merchandise kiosks, allowing cashless payments for goods and services. Each card holder is also given access to a secure Web portal where they can add and replenish funds to their cards.
These types of transactions benefit both the card holder and the arena, in that specific promotions and events can be directed towards specific members. A club can gain a better view of their fan base and personalize rewards and the experience of each fan.
While smart cards are not new in U.S. sports stadiums, this may be the first time the technology has been used for ticketing. Many stadiums have been accepting contactless payments at concession strands. Also, a number of years ag there were programs where ticketholders would be issued contact smart cards that could be used for payments within stadiums. Most of these projects didn't last long.