Report: Lockheed wins FBI award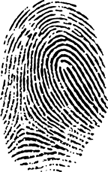 Lockheed Martin Corp., Bethesda, Md., has reportedly been chosen as the prime systems integrator of the FBI's next generation biometrics system, says Jeremy Grant, senior vice president and identity solutions analyst at the Stanford Group Company.
Lockheed was the incumbent, having setup the agency's Integrated Automated Fingerprint Identification System. The company beat out Northrop Grumman IBM and Unisys.
The new system will include biometrics in addition to fingerprints. Iris images, palm scans and pictures of scars and tattoos will be added to the list of physical characteristics taken from offenders as the FBI attempts to find better ways to identify criminals and terrorists.
The project was estimated to be a 10-year effort and cost around $1 billion. Exact terms have not yet been disclosed. Fingerprints will remain the focus, but the bureau is investigating what technologies will help identify suspects in the future. The FBI has already started collecting palm prints, mug shots along with photos of scars and tattoos. For now the images are just being stored until the bureau can find a way to search them effectively.
While Lockheed will be the prime systems integrator on the project there are still opportunities for biometric vendors to get a piece of the contract, Grant says. Fingerprint, palm, facial recognition and iris vendors will be competing to provide individual modalities for the overall project. These components will have to go through a selection process that may take several months.
This is a step in the right direction for the biometrics business and may impact how Wall Street views a couple of companies, Grant says. "We believe investors should be encouraged that this long-delayed program has finally taken the next step forward, he says. "Expectations have been high on the Street about the potential of program to improve numbers at both Cogent and L-1, and we think delays in the program are one reason the stocks of both have been weak in recent weeks. Award of the program could create a short-term catalyst for the stocks, in our view."