RFID arrestee management system deployed at Republican National Convention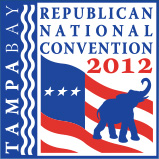 The GUARDIAN RFID Corrections System, in partnership with the Hillsborough County Sheriff's Office in Tampa, Fla., unveiled the RFID Arrestee Management System to accelerate the speed and accuracy with which arrestees are captured, identified and managed from the point of arrest to release.
Law enforcement officers can outfit a suspect with an RFID wristband and capture a wide range of data about each individual using a rugged mobile computer equipped with an integrated RFID reader, including a photograph, personal demographic and arresting information, property information, and more.
All relevant data, including transport activities, welfare checks and detainee requests, are automatically synchronized in real time and made instantly accessible via web-based software so that command staff could securely monitor operational performance from any location on any device at any time.
The Arrestee Management System was developed in preparation for the Republican National Convention (RNC), held on August 27 – 30, 2012. The Hillsborough County Sheriff's Office, in coordination with the Tampa Police Department, deployed the system throughout the city.