Sagem reveals new NFC-enabled Android phone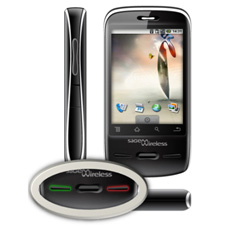 Sagem has announced a 2010 launch for its new Android phone, the Netribe, according to knowyourmobile.com.
The NFC-enabled Netribe, developed for Puma, will feature biometric technology, solar cells and atmospheric sensors, among what promises to be a myriad of new functions.
Sagem has remained hush-hush on the specs of Netribe, but disclosed that it will be "more than an Android open OS tablet phone."
Netribe is expected to ship in the third quarter of 2010 and will cost in the neighborhood of $150.
Read more here.