Savi gets carried into the field with U.S. Marine Corps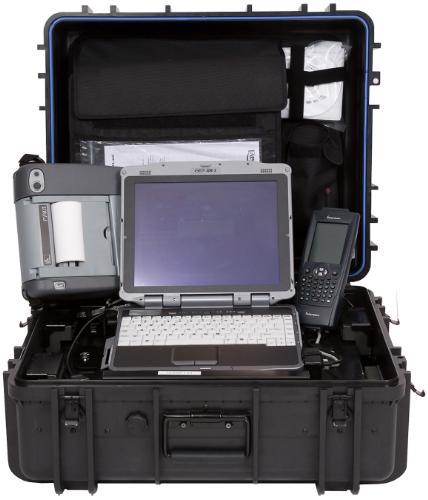 Savi Technology has received an order from the U.S. Marine Corps for 50 Portable Deployment Kits to locate, track and manage RFID-tagged supplies in support of expedition force surges in Afghanistan. The PDKs ordered by the USMC track everything needed, ranging from ammunition and tires to meals and boots.
The PDK integrates in a single carrying case several wireless tracking and data collection technologies, including bar codes, 2D bar codes, and active RFID and GPS location systems with satellite communications. It also includes a laptop, hand held computer, mobile reader, printer, software and communications equipment needed for asset tracking, and cargo and personnel manifesting. In addition, the PDK provides active RFID tag read and write capabilities, and prints Military Shipping Labels with updated shipment information.
This out-of-box kits operate on dual RFID modes to provide real-time visibility of assets tagged with devices based on pre-existing standards or to new standards the Department of Defense has adopted based on the ISO 18000-7 (DASH7) standard. Their rugged design enables them to be set up anywhere as mobile reader checkpoints, including at transfer locations from air, land or ocean modes of transportation.
Using RFID, GPS and iridium modems to communicate via satellite with the Department of Defense's In-Transit Visibility (ITV) network, field logisticians can communicate their requirements with supply depots in the United States, which can then better manage both incoming and outgoing inventory.
It provides a portable solution, which can be carried like luggage and used in remote areas where fixed infrastructure is not practical. It enables military logistics to know where mission-critical assets are located while they are transported to and from supply depots in the United States to the last tactical area in the field of operations.