Sayville Library plans RFID system for inventory and customer satisfaction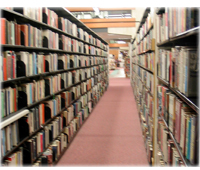 The Sayville Library Board recently convened to discuss current and future projects including the implementation of a new RFID system that will not only improve inventory management but enhance customer service, reports the Sayville Patch.
An approximate $120,000 operation, it will be carried out in a series of two phases where teams will tag all books and media followed by the installation of self-checkout kiosks.
With the new system launched visitors will be able to checkout books and other media and librarians will be presented more time to allocate around productive tasks such as restocking shelves and assisting patrons in locating items.
The new system also provides a scheme for theft prevention as if a tagged item has not been checked out an alert will be sent to the circulation desk. If all goes as planned, the system input should be complete before the start of the summer.
Read more here.