SCM Microsystems expands product portfolio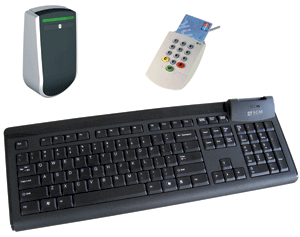 SCM Microsystems expands its product portfolio with introduction of three products. The new products are addressing the need for stronger and more convenient security solutions and access control applications.
PAT1461, the first new device in the series from SCM, is a physical access control terminal which supports the growing focus on contactless technology. PAT1461 makes secure contactless transactions more efficient by supporting the Sony's FeliCa technology.
Additionally SCM has expanded its smart card reader technology with the development of the SPR332 PINpad reader. The security system enables authentication to be securely done within the reader, making it suitable for digital signatures, authentication and verification applications.
For the next level up, the new device from SCM, SCR339 PC keyboard solution integrates ID-1 is ideal for a wider range of applications. This contact smart card reader is based on SCM's STC3 chip which allows authentication for Web services such as home banking or electronic payments, digital signing of documents or data encryptions.