Secure planet launches free biometric identification app on google play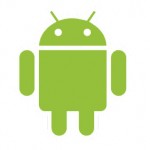 Secure Planet, a specialist in identity and personal protection, released a free version of their mobile biometric identification app.
The trial app entitled, Secure BioID-Lite, is available on Google Play for free and enables the user to perform biometric identification searches directly from their Android device. The app then finds matches and provides corresponding biographical data for the search.
The user creates enrollment records by capturing biographical information, bar codes, face images, iris images or fingerprints. The Secure BioID-Lite version of the app allows for up to 20 user-collected enrollments that are stored on Secure Planet's server.
Secure Planet hopes the app will prove useful for law enforcement in field interviews, incident reporting, warrant issuance or roadside checkpoints.
The current version of the app requires Android v3.1 Honeycomb OS, or better. The fingerprint scanning technology supported by USB Futronic FS88 may require an adapter cable, but has been tested on a number of devices including the Samsung Galaxy Nexus, Asus Transformer Prime and the Acer Iconia A500.