Securing cyberspace top priority for 2012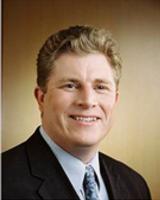 Our cyber world has grown and spread rapidly. It enables us to do our jobs faster and more efficiently and gives us unprecedented access to information, whether we're in the office or on the go.
However, the ubiquitous manner in which cyberspace has integrated into our culture and daily lives generates some of the most serious and critical challenges currently faced by our society. The great technological innovation and improvement that cyberspace has brought to our society cannot be overlooked. However, in doing so, it has also created a dependence upon which many of us have come to rely – a safe and secure cyberspace.
The President has declared that the cyber threat is one of the most serious economic and national security challenges that we face as a nation. Recent data breaches have highlighted the importance of building a secure digital infrastructure. With this intensified focus on cybersecurity, the government has initiated many efforts to protect our nation from cyber threats. Chief among them are programs such as the Federal ICAM Initiative and National Strategy for Trusted Identities in Cyberspace (NSTIC), which are driving a number of changing cyber security trends.
Deloitte sees several significant cyber security trends in 2012:
Federal initiatives (e.g., NSTIC, FICAM, Federal Trust Framework, M-11-11, etc.) – driving major changes to the way that federal agencies secure their IT infrastructures, authenticate users, control access to information and resources, and conduct business with other agencies and non-federal business partners and customers
Technology innovation and offerings resulting in changing paradigms – from mobile devices to cloud computing and the possibilities they bring us. The capability of mobile devices equaled the capabilities of workstations. Cloud computing will also see further growth in activity. Agencies will continue to seek more cost effective ways to store their data and commercial practices will seek innovative ways to offer "as a service." Standards and guidance will need to be created to address concerns about the security and privacy of data in these environments.
Shift from creating identities to managing identities across domains – addressing trust around identities created by different entities developing standards and frameworks that can be leveraged for common purposes, supported by continued focus on interoperability. Identity federation has been a hot topic for some time, but we see it gaining momentum as agencies look to reduce the burden of administering accounts for external entities.
Cyber Intelligence – determining risks and threats and correlating user information in an environment that stretches beyond an agency's network. As agency boundaries stretch to a more mobile workforce and as information sharing becomes more prominent, agencies will looking to dynamically control access to their data and be able to audit user activity.
Fiscal restraint – doing more with less and ensuring that initiatives yield greater efficiency and effectiveness. In the continuing resolution economic environment, the need for effective portfolio management becomes critical. Agencies will evaluate how their funds are being spent to reduce duplication and validate that projects are in line with mission needs.
Within our clients, we witness the continued importance of Identity Management across domains. We see the reduction in the number of credentials through the use of PIV and third-party credentials. In health care there is the implementation of electronic health care records. In the payment industry we observe the use of mobile devices for payment. Understanding and managing your user community is at the heart of the matter.
About the AVISIAN Publishing Expert Panel
At the close of each year, AVISIAN Publishing's editorial team selects a group of key leaders from various sectors of the ID technology market to serve as Expert Panelists. Each individual is asked to share their unique insight into what lies ahead. During the month of January, these panelist's predictions are published daily at the appropriate title within the AVISIAN suite of ID technology publications: SecureIDNews, ContactlessNews, CR80News, NFCNews, DigitalIDNews, ThirdFactor, RFIDNews, EnterpriseIDNews, FinancialIDNews, GovernmentIDNews, HealthIDNews, FIPS201.com, IDNoticias es.