SMARTRAC endorses CLIKSecure mobile app for NFC-enabled product authentication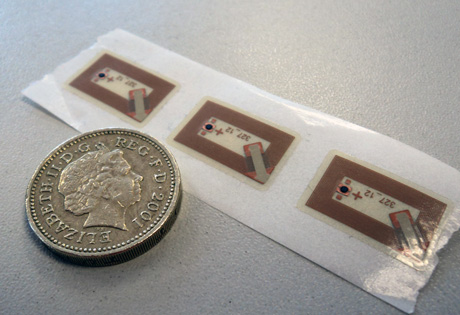 SMARTRAC has partnered with American application provider ClikGenie and FineLine Technologies to launch a mobile app that enables NFC-enabled product authentication.
The CLIKSecure app will feature functionality for both in-store product merchandising and product authentication. The app has been developed with compatibility in mind and will work with a variety of ICs and NFC inlays.
The app will interact with NFC inlays that can be attached directly to the product or used as a separate label tailored to the brand owner's graphic.
The CLIKSecure app will be exhibited at the Global Secure Summit in Istanbul, Turkey on October 2-4 for wine authentication. Consumers will simply tap the inlay using any NFC-enabled phone and receive details on the vineyard, wine ratings, food pairings and tasting notes— essentially any information the brand owner wants to share.
The experience for users with the CLIKSecure app is very different as both the UID and phone serial number (PSN) are registered, immediately confirming the device's authenticity. This high-level security measure ensures that only authorized users of the app can access detailed product information as well as easily and discretely identifies fake products throughout the supply chain.