Statler Hotel automates laundry processes with RFID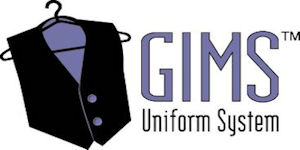 Located on the campus at Cornell University, Statler Hotel will soon streamline its operations with the installation of the GIMS ultra-high frequency RFID uniform tracking and White Conveyor's automated U-Pick-It uniform delivery system.
The GIMS system will be interfaced to the White Conveyors U-Pick-It System to automatically distribute employee uniforms. With just a scan their ID cards, the U-Pick-It system will automatically deliver their uniforms and record the transaction. Using RFID technology, GIMS knows exactly which uniforms were picked up by the employees.
The durable RFID laundry tags are fitted in pouches sewn into linens and uniforms. This allows the system to track items via electronic scanning, thereby eliminating tedious hand sorting and counting methods.
Designed specifically with hotels, casinos and theme parks in mind, the automated laundry tracking system provides greater accountability of linens and uniforms. The InvoTech system scans, and inventories and generates reports for entire carts of linens or uniforms at one time. It also maintains a real-time record of where each piece is located, whether in storage, the laundry, or in use